NAVREEN SHARMA –  PRESCHOOL DIRECTOR
Hi, my name is Navreen (Nav). The kids refer to me as didi (which means sister). I have been working in a daycare/preschool environment since high school, through college, and ever since. I pursued my degree in business, focusing on Finance, at San Jose State University. I realized early on that being with kids is where my passion lies. I managed the Willow Glen Le Petit Castle Preschool and Daycare location for several years. After the closure of Willow Glen, I took over ownership of the Cupertino location. I love to watch the kids grow each day in my care – from their first steps; to first words; to listening to their stories; teaching them core skills such as feeding themselves and learning to express how they are feeling. By being a valuable part of their early childhood I find myself making a difference. In the process I get rewarded by their unconditional love. I am so grateful that I found my calling so early in my life. This has lead me to fine tune my skills by taking credentials in Early Childhood Education (ECE) and pursuing Supervision and Administration in ECE. I don't think I can find myself earning my living any other way. I love waking up each day to do what I do, and love seeing the kids every day.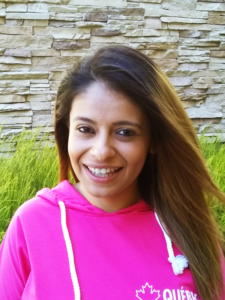 "Navreen has provided consistently great care to our daughter over the past one-and-a-half years and our daughter loves her like family. We appreciate Navreen's enthusiasm every day."  -J.K.
"My son started going to the day care when he was 10 months old. He is 20 months old now and loves it! Navreen is a very caring person and the kids absolutely love being around her. There are days when my son doesn't want to come back home, which shows he is having a wonderful time. She understands that each child is different and will work with the parent in improving the child's emotional and physical development." -M.J.
"Navreen genuinely loves kids and that can be seen from the way she cares for our child. Right from day one, our daughter enjoyed her time at the daycare." -M.S.
MANJIT KAUR – PRESCHOOL MANAGER
I am a mother and a grandmother, having raised 3 children and 3 grandchildren of my own. I think with the need for women in the workforce, the art of raising kids in the extended caring and loving family environment is lost. I want to provide to the kids in their developing years what I have been able to give my children and grandchildren by being a stay at home mom. I have been a teacher for many years in the local Punjabi School, in San Jose. I am fluent in English and Hindi as well. I love to cook. My meals I prepare from scratch, daily, using simple basic organic ingredients. Children bring out the life in my aging years. I want to join my granddaughter, Navreen, in her preschool-daycare looking after your child the way I looked after my children in their early years.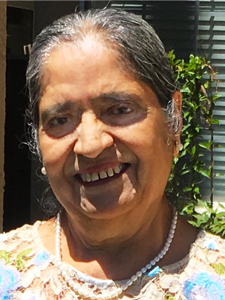 SONIA SINGH – PRESCHOOL ADVISOR
I was born and brought up in India, Uttar Pradesh, grew up in Singapore and educated in England. I received my Bachelor's Degree in Engineering and have always been passionate about teaching children. I have had many years of teaching children from elementary to high school. I have also been giving tuitions across all subjects for several years. I am  trilingual and fluent in Hindi, Punjabi and English. In my spare time, I enjoy hiking, reading, kayaking, biking, and cooking. I have brought up my own child and know as a single parent, leaving your kids in capable and caring hands is one big worry on every working parent's mind. I love children and assure you that in our daycare your child is in nurturing hands that just want to give, and give. I had decided to get into daycare teaching a few years ago. Having run Le Petit Castle Preschool-Daycare for several years, I have handed over ownership to my daughter Navreen. Now I am in an advisory role at the preschool-daycare so that I can continue giving back to the community.